January 12, 2018
Posted by:

Eli Amdur

Category:

Uncategorized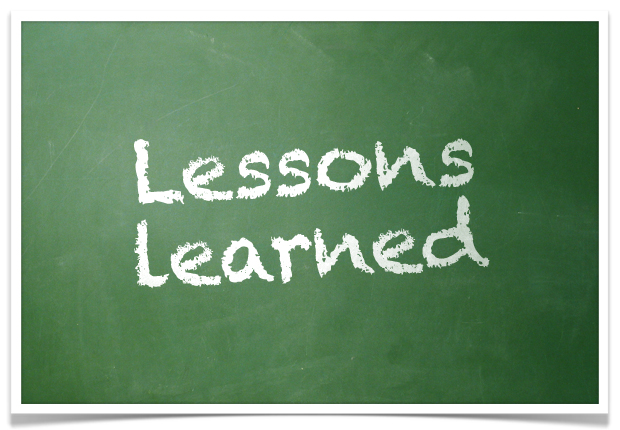 Let me share with you a story that happened 44 years ago.
My first job in business started in May 1973, five years after college. I made deliveries and installations for Meizner Business Machines, a small dealership in Mount Vernon, NY where, coincidentally, I grew up. Mr. Israel Meizner, founder and owner, was one of the most remarkable human beings I've ever known and, among other things, had so many life and business lessons to share. All you needed to do was watch him in action or listen to his words of wisdom. This story is about one of his lessons.
By September, I told Mr. Meizner I wanted to sell. These were the early days of electronic calculators and, subsequently, other office equipment advances: fun times. Although I was not yet aware of what it would take to succeed in sales (or business), I would soon learn a big lesson – on the day before Thanksgiving of 1973.
I had an 11:30 appointment to demo a semi-programmable desktop calculator to the president of a small manufacturing company located on the shore of the Hudson River in Tarrytown, 15 miles away: a serious opportunity to make a nice sale and gain a new customer.
However, early that morning, it began snowing, and by 10:00, I decided to postpone due to weather. I would have done so, except for one thing: Mr. Meizner almost bit my head off when I made that announcement. "That man is waiting for you," he said. "You're going."
So I went, making what should have been a 25-minute drive in 45. Not easy that day. When I reached the one-story factory, I saw just one car in the parking lot, with the chain-link fence still open. Mr. Meizner was right; that man was waiting for me. Everyone else, I learned, was sent home early on that snowy Wednesday before Thanksgiving. Except the boss.
I parked next to his car, bundled up against the snow, and knocked on an unmarked steel door. It opened, and I heard, "You're Eli Amdur?" I confirmed. "Good," he said. "I've been waiting for you."
We walked to his office, I set up the unit and began my demo, and he liked what he saw. "Stay here," he said. "I'll be right back." I heard his footsteps going down the hall – to the purchasing office, I figured – and he soon returned with a purchase order (five-part with carbon paper … remember that stuff?). He asked me how I wanted it filled out, and he complied – by hand. Then he said, "I need two of these. When can I get the other?"
Monday morning was OK, so he proceded: "And how much are they?" When I told him the retail price of $749.50 each, I fully expected the "So what's my discount?" question. But no. He was so well served by my visit, and was happy with how well the unit met his needs, that he simply said, while filling in the PO, "OK, that's two times $749.50: $1,499.00, right?" Yup.
He signed it, gave me my two copies, wished me a happy Thanksgiving, implored me to drive safely, and escorted me out. It was still snowing.
Now stop for a moment. I was making 10 percent commission. I was also paying $150.00 as my half of rent for an apartment I shared with a friend. Do the math: I just paid my rent on this one sales call. The sales call I almost didn't make.
So I returned to the office – another challenging 45-minute drive – and saw just one car in the parking lot: Mr. Meizner's. Everyone else was sent home early. When I walked in, covered with wet snow, 70-year old Mr. Meizner (he worked to 80) was waiting in the front office. "Well?" he asked.
Saying nothing, I reached into my bag, took out the order, and placed it on the desk. Words were neither necessary nor sufficient. Likewise, without a word Mr. Meizner looked over the order, slowly rose from his chair, and even more slowly turned his gaze to me. The silence seemed to last forever, but a few seconds later, with our eyes locked on each other, he took a deep breath, pointed at the order, then dramatically at me, and said. "Don't you ever forget this!"
I never did.
So the next time you have to do something but don't feel like doing it – like in your job search, for instance – don't you ever forget this.