June 11, 2017
Posted by:

Eli Amdur

Category:

Age, Business plans, Career planning, Education, Innovation, International, Interviewing, Job Search, Jobs of the Future, Mentoring, Networking, Resumes, Retirement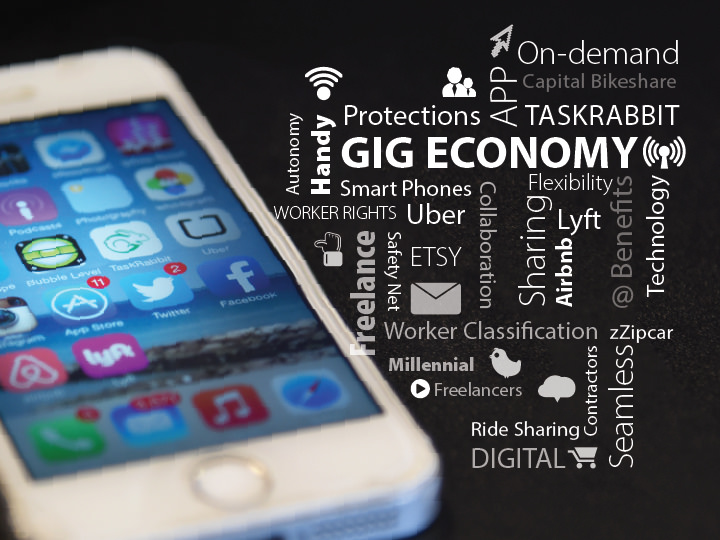 As if career planning weren't complicated enough.
What with choice of field, occupation, industry, and employer; level of aspiration and commensurate lifelong learning responsibility; life balance and family; the force and pace of change resulting from technology and globalization; and the uncertainty of it all, career planning has become so daunting that many people just shun it, alternatively just taking one job after another as they come.
The planning process is, for many, more comfortably avoided than rigorously engaged.
I understand but I can't condone it.
Now here's where you'd hope for a reassuring pat on the shoulder and a "There, there, everything will be just fine." Sorry. On the contrary, there's more.
The confluence of two mighty streams has created an even greater stream, a condition that's never existed in the American workplace, and unless we can reverse it (at least redirect it) there's likely to be more we're going to try to deny or avoid. This is clearly a time when this situation could become either an opportunity or a problem. One way or another, it must be dealt with because, as I've long said: "Unattended over time, opportunities become smaller and problems become larger. There are no exceptions."
So what's happening?
Mighty stream #1 is the ridiculously fast growth of what we now call the "gig economy." While the term itself is sensationalistic (although probably one of the better Silicon Valley slogans) it is revealing. In a "gig economy" work consists not of long-term, full-time jobs, but of an ongoing series of short-term, well, "gigs." Techies and futurists love it (they've been predicting it for years). Labor activists, not so much.
And just so we're looking through the same keyhole, this has to do with much more than being an Uber driver, the first image that comes up when these discussions start. To wit, the estimated number of Uber drivers in the US is only between 160,000 and 200,000. The number of people with "alternative work arrangements" reached 15.8 percent of the civilian labor force in the fall of 2015 – an astonishing 24 million workers. What's more, this "gig workforce" grew by 9.4 million in the 2005-15 decade, while the total labor force grew by only 6.9 million. The result was a growth in the labor force but a net loss in traditional work roles.
Now, that in itself is not all bad; many of those people are self-directed, free-lance entrepreneurs. But when corporations are free to do with this what they want, it becomes a big problem. And the thing they're doing is letting you, the "employee" (you're not; you're a contractor) fend for yourself on healthcare, 401(k)s, disability, family leave, cost of living increases, professional development, and so on. That's the second mighty stream here: shifting the burden of the full range of social insurance from the employer (who is capable of handling it financially) to the worker (who is generally not).
You don't need me to tell you how dire the healthcare situation in America is, but let me put it in global terms because the US is competing against some powerful players who have robust social insurance structures. The EU and Canada alone, for instance, account for one-third of our foreign trade. In the long run, they – the ones who could out-produce us, out-innovate us, out-educate us – not the oft-vilified third world "job-stealing" demons – are whom we should be studying for solutions to this problem.
Coupla' facts. America spent $3.2 trillion on healthcare last year, exceeding the sixth largest GDP in the world. OK, but if we we'd get the outcomes, we'd all be OK with that. But when we spend between 28 and 798 percent more per capita than the rest of the 35 countries in the OECD (yeah, read that again), rank #31 in life expectancy, and score similarly in many other measurements, something is fundamentally wrong – and it's not going to get fixed soon in this fractious political environment. Employers won't admit it, but they love it.
And that's why I'm telling you, you have to start including healthcare in your career planning calculations. I have hope we will one day solve this problem the way we responsibly should, but it's not going to happen as soon as we'd like (tomorrow would be nice).
This probably comes as a cold shower to many of you, but in 14 years here, I've never sugar-coated anything, and have tried to be out front on every issue.
I feel like Paul Revere.
Career Coach Eli Amdur conducts workshops and one-on-one coaching in Job Search, Career Planning, Resumes, and Interviewing. Please email him at eli.amdur@amdurcoaching.com or 201-357-5844 to be placed on his mailing list for his weekly blog.