May 21, 2017
Posted by:

Eli Amdur

Category:

Career planning, Interviewing, Job Search, Jobs of the Future, Networking, Resumes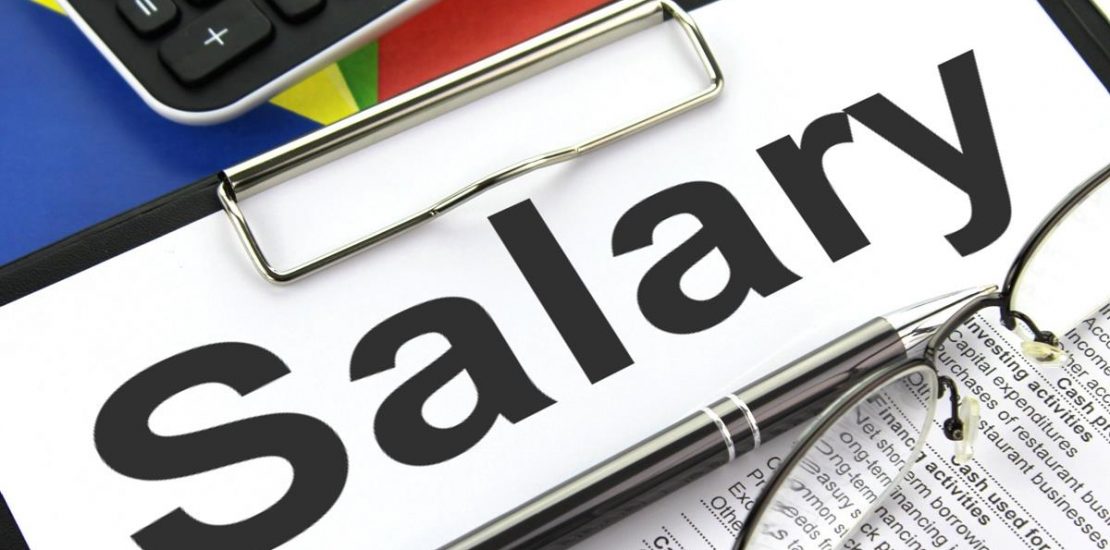 It's the worst question of any interview, in whatever variation it comes: "What's your salary expectation?" or "What was your most recent salary?" or "How much are you making now?" It's also the one question I get asked about most by job seekers.
For good reason. Because no matter how well thought out my (or anyone else's) advice, there's no one great answer. And the reason for that is that asking that question is just plain stupid to begin with, and it serves no productive end. Now, I know they'll quickly defend themselves in numerous ways, but not one of their arguments make sense because anyone who makes a decision – on a candidate or on a product – based first (and sometimes only) on price and later on features, benefits or other more substantial factors, is doing it backwards.
We've bemoaned this forever. Now, however, this issue has a new facet. Aside from being stupid, it may turn out to be illegal. Due to gender-based pay inequality (which probably goes back to Eve accidentally seeing Adam's paystub), an increasing number of states and cities are making this question illegal. With women earning approximately 80 cents to a man's dollar, an honest answer to that question puts women at a disadvantage through no fault of their own. Where a man can say he earned a dollar, a woman has to say she earned 80 cents. Her fate is sealed.
Enter states and cities. Massachusetts and New York City have already weighed in, with Philadelphia, Illinois, Connecticut, New Jersey, Maine, Maryland, Pennsylvania, Rhode Island, and Vermont moving forward.
But don't breathe easy or start planning parties yet. These bills all either have been or will be challenged by pro-business groups, saying government has no place telling them how to run their businesses. Happens every time. Well, if they'd run their businesses in ways that don't perpetuate inequality and don't need this kind of oversight, none of this talk would be necessary. Am I wrong?
So there are two problems with asking salary questions.
The first is non-gender related. If an employer asks about your salary, he's looking at you as a cost, not a value – and clearly it should be the other way around. That's the stupid part. Employers will tell you it's a sensible way to save their and your time if the salary doesn't match up. OK, dear employer, so here's an idea. Why not publish salary (or range) in the job posting? That'll save even more of your precious time. Hmmm? Answer, please?
The second, as we see, is the legal part, now that we see the consequences through a gender-related lens – unintended, perhaps, but very real consequences. These legal initiatives are still in their nascent stages, and every one of them will get push-back. But the big plus in all of this is the awareness that it's happening, and the increasing pressure on employers to change their ways, legal precedent or not.
In the meantime, what to do? (Waiting for our legal wheels to grind is the wrong answer.) The best way (as I said, there's no great way) is not head-on, but in a nuanced way. Look at the three variations of the question at the top of this article. None of them asks the question the way you're going to answer it because you're not going to answer any one of those questions directly. In fact, wouldn't you really like to say, "My salary is none of your business. How much are you willing to pay someone special like me?" – or something like that? Since that'll get you nowhere but out the door, here's my suggestion:
Try to deflect a premature salary discussion by stating you'd like to discuss that after both of you feel you could move forward. But that won't always suffice. Know what the position pays by researching on the Bureau of Labor Statistics (bls.gov) or salary survey sites. Now, let's say the median salary for this position is $80K, and this interviewer insists on an answer. You're still not going to give him one, but you're going to make him think you did. "Currently I'm interviewing in the $75 to $85K range" will tell him two things: (1) that's as much as you're getting from me, and (2) since I'm "currently interviewing," you better come get me while I'm still available.
See? No great way to do it, but this works more often than not. And it beats waiting for stupid to go away.
Career Coach Eli Amdur conducts workshops and one-on-one coaching in Job Search, Career Planning, Resumes, and Interviewing. Please email him at eli.amdur@amdurcoaching.com or 201-357-5844 to be placed on his mailing list for his weekly blog.